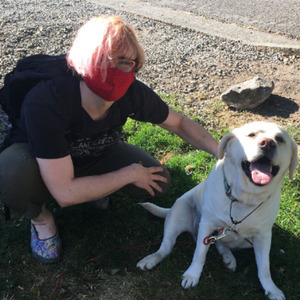 Gwen has done ten million things, but the most important thing she's done is not playing Shadow Hearts Covenant when she said she would.
"You miss 100% of the shots you don't take. --Wayne Gretzky" --Michael Scott
Gwen Static has been a guest on 1 episode.
August 10th, 2020

Gwen takes a trip to Japan with us in Shadow Hearts: Covenant.