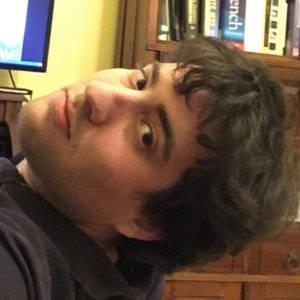 Writer and ARG-itecht on Frog Fractions 2. Host of the Red Pages podcast.
Justin Bortnick has been a guest on 5 episodes.
February 23rd, 2020

We wrap up the season for Final Fantasy XV with the Ignis and Adryn DLCs.

January 29th, 2020

It is DLC time as Justin joins us through Episodes Gladiolus and Prompto!

April 1st, 2018

We ascend (and descend) Taijin's Tower with Justin in Chapter 11 Part 2 of FFXIII.

March 25th, 2018

Justin is back again to explore the wilderness of Pulse in Chapter 11, Part 1 of FFXIII.

March 18th, 2018

Justin joins the crew as we grind through Chapter 10 of FFXIII.