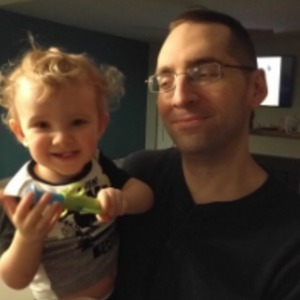 Phil is a full-time Network Engineer and father. When he's not doing those, he's playing games, making terrible jokes, and writing his bio in the 3rd person.
Phil Holmes's Hosted Episodes
Phil Holmes has hosted 11 Episodes.
November 29th, 2020

In this episode we start hanging out with children, meet an albino and have a lot of technical problems.

February 23rd, 2020

We wrap up the season for Final Fantasy XV with the Ignis and Adryn DLCs.

January 29th, 2020

It is DLC time as Justin joins us through Episodes Gladiolus and Prompto!

January 12th, 2020

We wrap up some post-game activities in Final Fantasy XV.

December 5th, 2019

We take back Insomnia and save all of Eos in the endgame of Final Fantasy XV.

November 10th, 2019

The Bros brave snow and demons in the endgame of FFXV.

October 25th, 2019

We head to Altissia for the fight with Leviathan in Chapters 5 through 9 of Final Fantasy XV.

October 5th, 2019

We begin Noctis' journey in Chapters 1-4 of Final Fantasy XV.

September 15th, 2019

We fuel up for our road trip with a discussion of the Generalities for Final Fantasy XV.

August 12th, 2019

Autumn returns as we watch the Final Fantasy XV Brotherhood anime.

June 18th, 2019

Kyle returns to help us kick off Season 4 with the Final Fantasy XV movie tie-in Kingsglaive.